Author Biography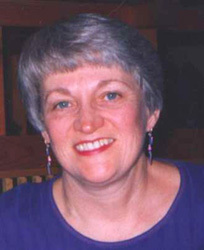 Marion Rosen received a B.S. in English from Kutztown State University in Pennsylvania. She moved to California and received her Master's Degree from California State University. After teaching English and Creative Writing for 20 years in the Los Angeles Unified School District, she shifted into her wide-ranging writing career when she was hired by Macmillan/ McGraw Hill to work on two textbook projects. After that, Rosen decided to try her hand at writing something she'd always enjoyed reading: murder mysteries.
In 1993, Marion Rosen's first mystery, DEATH BY EDUCATION, was published by St. Martin's Press. Her second book, DON'T SPEAK TO STRANGERS — the story of a boy's terror at the hands of a kidnapper—was released the same year.

In 1995, Rosen was diagnosed with not one but two deadly cancers, and based on her life-altering experience, she wrote DANCE LIKE NOBODY'S WATCHING, published in 2002. This riveting true story of courage and survival was praised on nation-wide radio by talk show host, Dr. Laura Schlessinger. Marion Rosen has spoken to hundreds of cancer survivors via public speaking engagements and radio spots.

In 1994, Marion and her husband, Morris "Morrie" Rosen, joined World War II veterans on a tour of Europe for the 50th anniversary of D-Day. Together with other veterans from the U.S. Army's Third Division, they traveled over the same paths the division had covered 50 years earlier while struggling to take back ground that Hitler had seized.
Marion Rosen realized that these men had gone through much more than the history books have reported. She talked to other veterans who were willing to confide in her and chronicled their stories. She especially wanted to know more about the almost-unbelievable events that still caused her husband and the rest of the men to grow teary-eyed many years later. These stories evolved into a biography about her husband's early life from age 13 to20. A KID FROM PITTSBURGH -- the story of the war from Morrie's perspective -- was named "the most inspirational book of the year" by the Southern California Association of Book Publicists.
In March of 2020, following her husband's death, Marion Rosen decided to sell her house and move into a retirement community. Feeling lonely and lost without her husband, she looked forward to finding new friends, enjoying freedom from housekeeping, and especially to eating meals cooked by a trained staff of culinary experts. Life would be easy with classes focusing on exercise for older folks, yoga, and flower arranging. Or so she hoped.
Within two weeks of settling into her tiny new apartment, the pandemic aroused a heightened level of fear everywhere. Like many other retirement communities, hers immediately went into "lockdown." The dining room was closed; meals were delivered to residents in their rooms. Classes were cancelled, and the staff told residents to shelter and stay safe in their own apartments. Rosen couldn't bear the thought of spending entire days watching TV, so she decided to entertain herself by writing a murder mystery--one that would take place in a retirement community.
SAVE THE LAST DANCE FOR DEATH grew from the idea of camaraderie between friends, Rosen's love of ballroom dancing, and her need to sneak in a murder or two. She enjoyed putting her characters in danger as long as she knew how to keep them from harm in the end.
Marion Rosen's other writing credits include a number of short stories: "Angel of Mercy" published in MURDER BY THIRTEEN; "The Donation" featured in A LOVING VOICE: A caregivers' book of read-aloud stories for the elderly; "One Rotten Apple" presented in LA MY WAY; "Murder Weekend" showcased in WOMAN'S WORLD MAGAZINE; and "Horoscope Diet" published in BEAUTY DIGEST MAGAZINE.

Marion Rosen is a member of the Author's Guild, Mystery Writers of America, and Sisters in Crime. She enjoys speaking before groups about her books, her husband's life, and the art and craft of mystery writing. She lives in southern California.