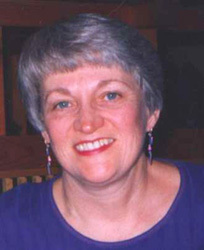 Marion Rosen began her research for A KID FROM PITTSBURGH in 1994 while touring Europe for the 50th anniversary of D-Day. The idea evolved into a biography about her husband's early life from age 13 to20. She and her husband, Morris Rosen, joined World War II veterans from the U.S. Army's Third Division to travel over the same paths the division had covered 50 years earlier while struggling to take back ground that Hitler had seized.

By witnessing the incredible obstacles our troops had to overcome first-hand, Marion Rosen instinctively understood that these men had gone through much more than the history books have reported. Her own husband, Morris Rosen, usually chose to talk about only a few incidents that were at times hilariously funny, but she wanted to delve deeper. She wanted to know more about the almost-unbelievable events her husband had talked about for so many years.

She talked to other veterans who were willing to confide in her and chronicled their stories. She especially wanted to know more about the almost-unbelievable events that still caused her husband and the rest of the men to grow teary-eyed so many years later.

As she learned the unadulterated story of the war from a private's perspective, she also came to understand the heartbreak of a boy who'd run away from a wretched home life to go off to war at 17. War is never an easy topic to grasp, but A KID FROM PITTSBURGH is sensitive yet out-spoken, rowdy, yet gentle. Merciless circumstances are made comprehensible. War is interpreted by a kid who grew up without even realizing it.

Marion Rosen received a B.S. in English from Kutztown State University in Pennsylvania. She moved to California and received her Master's Degree from California State University. After teaching English and Creative Writing for 20 years in the Los Angeles Unified School District, she shifted into her wide-ranging writing career when she was hired by Macmillan/ McGraw Hill to work on two text book projects.
In 1993, Marion Rosen's first mystery, DEATH BY EDUCATION, was published by St. Martin's Press. This book has since been optioned by Emmy Award-winning Simon Lewis Productions and was also published in Germany by Droemer/ Knaur.

DON'T SPEAK TO STRANGERS — the story of a boy's terror at the hands of a kidnapper—was released August, 1993. Foreign rights to this suspense-thriller, also from St. Martin's, have been sold to publishers in Sweden, Norway, Italy, and Germany.

THE UNDERTAKER was optioned by Saban Entertainment for a made-for-television movie in 1995.

In 1995, Rosen was diagnosed with not one but two deadly cancers, and based on her life-altering experience, she wrote DANCE LIKE NOBODY'S WATCHING, published in 2002. This riveting true story of courage and survival was praised on nation-wide radio by talk show host, Dr. Laura Schlessinger. Marion Rosen has spoken to hundreds of cancer survivors via public speaking engagements and radio spots.

Marion Rosen's short story credits include: "Angel of Mercy" published in MURDER BY THIRTEEN, "The Donation" featured in A LOVING VOICE: A caregivers' book of read-aloud stories for the elderly, "One Rotten Apple" presented in LA MY WAY, "Murder Weekend" showcased in WOMAN'S WORLD MAGAZINE, and "Horoscope Diet" published in BEAUTY DIGEST MAGAZINE.

Marion Rosen is a member of the Author's Guild, Mystery Writers of America, and Sisters in Crime. She speaks before groups about her books and her husband's life. The Rosens live in southern California.